Planning
Client's needs analysis
Inspection of current operation and premises
Determination of size and nature of premises required
Evaluation of property location (transport, labour and material sources)
Identification of timing/occupation date and lead time to facilitate move
Space planning and analysis through associated service providers
Marketing
Identification of property: Nature, size, location and fundamental details
Identification of target market: Establishing niche clientele
Communication of opportunities: Attract end user/investor interest
Communication campaigns: Utilisation of select marketing medium/s.
Sales & Leasing
Sales and Leasing of Retail, Commercial and Industrial propertiesSecuring mandates to sell or lease property
Listing of portfolios of private, corporate and institutional property owners
Matching property with needs of prospective clients
Offering alternate options/properties
Networking: access to properties/portfolios
Approaching property users who are considering moving
Identifying opportunities to potential investors and end users
Negotiating terms of lease or sale
Preparing and executing agreement of lease or sale including any requisite FICA documentation
Liaising with conveyancer and ensuring legal compliance to affect transfer
Liaising with service providers to ensure state of repair of the property as part of negotiation or occupation
Ensuring handover of property on transfer or date of occupation
Corporate
Examples of long term relationships and transactional histories with corporate property owning clients. These include:
Tongaat Hulett Developments
Growthpoint
Zenprop
Capital/Fortress
Old Mutual Properties
JT Ross Group
Redefine
Fairvest
Eris Property Group
Leasing Clients
Examples of long term relationships and transactional histories with corporate property user clients. These include:
ABSA
Standard Bank
Nedbank
OMNIA
Laser Group
Bidvest
Call Centres International (CCI)
SMG
AEGIS
Merchants
Parmalat
Kintetsu
DHL
Imperial
Schenker
Shave and Gibson
Rewardsco
Marshall Monteagle
UTI
Super Group
Southey
Afrox
KZN Economy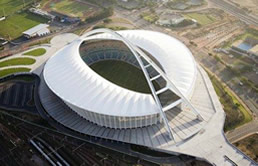 Throughout the world, coastal regions are booming with development - and indisputably Durban commands the finest coastline (and climate) in South Africa. There is now an overwhelming consensus that the Greater Durban Region holds the key future investment opportunities within the South African economy.
Consider the billions already invested in these national icons:
The establishment of the Dube Tradeport and the new King Shake International Airport
The widening of the Durban Harbour mouth to enhance the status of the port of Durban as the biggest and busiest port in Africa
The booming proliferation of commercial, industrial and residential development along the KZN North Coast
The extension of the finest and biggest International Conference Centre in South Africa
The re-development of the Durban Point Waterfront - one of SA's most significant and exciting property development and investment projects
The development of Cornubia Industrial Business Estate; and
The construction of the extraordinary Moses Mabhida Soccer Stadium.
The imminent upgrade and extension of the harbour and container handling factilities will further enhance Durban's distribution hub status.